Welcome to
Teeria Legends - Arcade/Minigames!
Ever wanted to play Minigames elsewhere? Looking for a fun experience and great community? Wait no longer and join our Arcade/Minigame Server today! From the Lobby you will be able to walk all the way to the right in order to join the Arcade Server.
Our Spleef Minigame: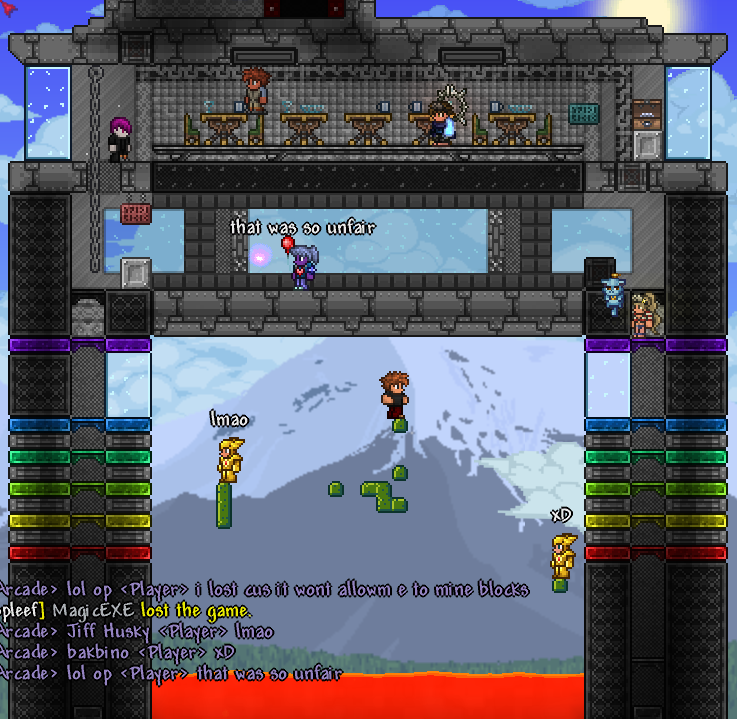 Please note that this Server is
BETA
and currently only contains of one Minigame, we're working on updating and releasing new Minigames!